About Us
Everything you need to know about Marie Claire.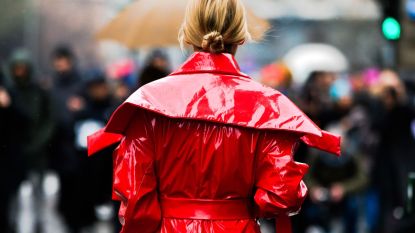 (Image credit: Tyler Joe)
Marie Claire newsletter
Celebrity news, beauty, fashion advice, and fascinating features, delivered straight to your inbox!
Thank you for signing up to . You will receive a verification email shortly.
There was a problem. Please refresh the page and try again.
Who We Are
Marie Claire is committed to celebrating the richness and scope of women's lives. We're known for our award-winning features (opens in new tab), thoughtful essays and op-eds, deep commitment to sustainable fashion, and buzzy interviews and reviews. Reaching millions of women every month, Marie Claire is an internationally recognized destination for celebrity news, (opens in new tab) fashion trends, (opens in new tab) beauty recommendations, (opens in new tab) and renowned investigative packages. (opens in new tab)
About Future
Future is a global platform for specialist media with scalable, diversified brands. We connect people to their passions through the high-quality content we create, the innovative technology we pioneer, and the engaging experiences we deliver. We're the name behind more than 220 market leading brands that span the technology, games, TV and entertainment, women's lifestyle, real life, music, creative and photography, sports, home interest and B2B sectors. Visit Future's press room (opens in new tab).
Awards and Honors
2021 — ASME Winner in Personal Service (opens in new tab) | "Invasion of Privacy: Marie Claire's Guide to Protecting Yourself Online (opens in new tab)"
2021 — Deadline Club Winner in Magazine Profile (opens in new tab) | "The First Year Out (opens in new tab)"
2019 — ASME Finalist in Personal Service | "Marie Claire's Guide to Having a Baby (opens in new tab)"
2018 — ASME Cover of the Year Winner in Fashion and Beauty | Emma Stone, September
2017 — Bustle Best Stories by Women Honoree | "These Women Are the Last Thing Standing Between You and Nuclear War (opens in new tab)"
Our Team
Editorial Guidelines and Standards
Marie Claire is an independent journalistic outlet committed to the first amendment right of a free press. We follow the guidelines for ethical integrity and transparency set forth by the American Society of Magazine Editors (opens in new tab). All stories are independently reported, using only primary and secondary sources wherever possible with proper attribution throughout. Opinion pieces do not necessarily reflect the views of Marie Claire staff and are clearly labeled as such. Features are independently fact-checked by someone who is not a reporter, writer, or editor on the piece. Errors or mistakes are corrected and acknowledged. Products, goods, and services are recommended based on the specific market expertise of our editorial staff. Any conflicts of interest, affiliate revenue partnerships, advertorials, or sponsorships are clearly disclosed.
History
Founded by Jean Prouvost (who also launched Paris Soir and Paris Match), Marie Claire was born twice. It was first published as a weekly in October 1937, where it sold 500,000 copies of its first issue and, in 1939, nearly one million copies on the eve of World War II. With Marcelle Auclair at its head, Marie Claire became the first modern women's fashion magazine.
Marie Claire was born a second time in October 1954, with the same founder, Jean Prouvost; the same editor, Marcelle Auclair; and the same mission: "to open up the future for women, help them make their own way through changing times...inform them about subjects that are rocking their world, give them a voice to share the challenges they face and those of the changing society they live in."
When Jean Prouvost left Marie Claire's helm in 1976, Evelyne Prouvost, one of his granddaughters, created Groupe Marie Claire. Evelyne became Chairman of the company, grouping the women-led titles of the Prouvost empire. In 1994, the first American edition of Marie Claire hit newsstands. In 2004, Arnaud de Contades became CEO of Groupe Marie Claire.
Today, Marie Claire is present in 29 markets around the world, including Europe, the Americas, Asia Pacific, South Africa, and the Middle East, making Marie Claire one of the most widely recognized women's fashion media brands in the world.
Advertising
If you're interested in advertising with Marie Claire, please contact Lori Fromm at lori.fromm@futurenet.com. View our media kit (opens in new tab).
Newsletter
For celebrity news, beauty and fashion advice, savvy political commentary, and fascinating features delivered straight to your inbox, subscribe (opens in new tab) to the Marie Claire newsletter.
Contact Us
For interview or press requests, please contact: Faye Galvin, Head of Corporate Communications at Future (faye.galvin@futurenet.com).
For general questions or comments, please contact: marieclairepr@futurenet.com
Follow Us
Follow us on Facebook (opens in new tab), Twitter (opens in new tab), Instagram (opens in new tab), YouTube (opens in new tab), Pinterest (opens in new tab), Spotify (opens in new tab), Goodreads (opens in new tab), and Flipboard (opens in new tab).
Work With Us
Join our team of top-notch writers, editors, and designers. View job openings (opens in new tab).
How We Test Products
When it comes to the products Marie Claire recommends, we take your faith in us seriously. Read how we test and review products.
Affiliate & Advertising Disclosure
We always aim to provide unbiased editorial created by our journalists and writers. We sometimes use affiliate links to products and services on retailer sites for which we can receive compensation if you click on those links or make purchases through them. From time to time we also publish advertorials (paid-for editorial content) and sponsored content on the site. When this is the case the content is clearly marked as sponsored or promoted, so you'll always know which content is editorial and which is not. Future PLC is our parent company and has an in-depth terms and conditions page with a lot more information.
Privacy Policy
Marie Claire is part of Future PLC. We are both fiercely committed to protecting your privacy. Read Future PLC's privacy policy.